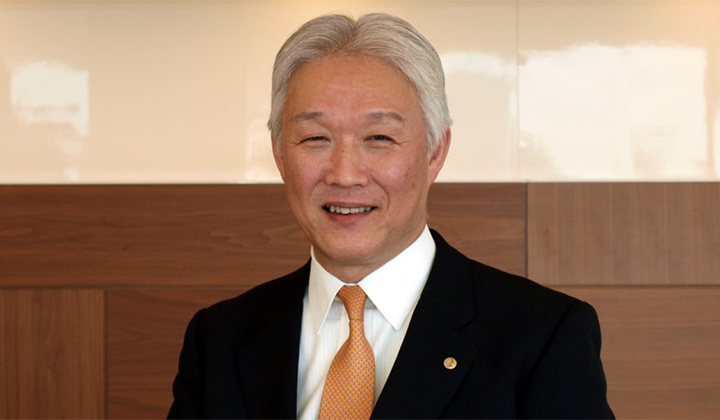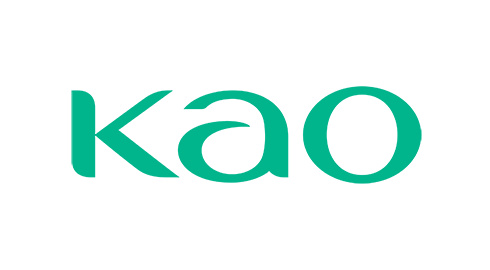 Michitaka Sawada
President and CEO, Kao Group
Michitaka Sawada, president and CEO of Kao Corp., answers Packaging Digest's questions about Kao's sustainability philosophy, efforts and results.
What is Kao's overall sustainability goal or mission?
Sawada: Since our foundation 130 years ago, Kao has purposed our business to contribute to the enrichment of people's lives. We believe that continuing that pursuit constitutes sustainability for us. This is part of our mission statement in The Kao Way, Kao's corporate philosophy, and Kao Group employees embrace this as the foundation of their work. Kao's quest for sustainability is ongoing and continuous.
In the environmental sustainability area, Kao issued its Environmental Statement in 2009, making us one of the pioneers in the industry in adopting the LCA (lifecycle assessment: covering raw material procurement, manufacturing, distribution, use, disposal) approach, which aims to reduce environmental impact across a product's entire lifecycle. LCA is impactful because it involves taking action beyond the production stage, encompassing the end use by consumers. This is a far-reaching approach and involves working in close cooperation with a range of stakeholders over the long term.
Now, we want to take this one step further, and this year, I made a public pledge to adapt and reshape Kao's business model by benchmarking our performance against a set of nonfinancial priorities, Environmental, Social and Governance (ESG). Kao's ESG drive is expected to bring together a range of ongoing sustainability initiatives to reduce greenhouse-gas emissions and water use across the product lifecycle.
Why is sustainability so important to Kao?
Sawada: Sustainability is the foundation of Kao's business, so it is something that we think about in every aspect of what we do. Since Kao is part of consumers' everyday lives, supplying large quantities of products that are used daily, we believe it is crucial for our business that we operate in a way that is people friendly, community friendly and environmentally friendly—and that is sustainable now and into the future.
How does your company's focus on sustainability extend to consumer-goods packaging?
Sawada: Kao's approach to product packaging combines convenience, safety and ease of use with environmental consciousness. At Kao, we incorporate universal design (UD) principles into our packaging.
The refill packs that we have made a part of everyday life in Japan are a great example. We have continually improved and innovated these products since launching them in 1991, dramatically reducing the amount of plastic used. One such innovation is the use of BLP (bottle-like pouch) refills, made of film material and designed for outstanding ease of use (known in Japanese as raku raku eco pack, with raku raku meaning "so easy"). Our packs make the refill process simple and leave very little residue. At Kao, we have migrated the refills of all of our viscous products to these packs.
Currently, 80% of products in Kao's personal care and household category are refillable. As a result, we have succeeded in reducing the amount of plastic waste from Kao personal care and household products sold in Japan by 74%. In fact, with other companies following suit, refills have become a large part of the market across multiple categories in household and personal care.
Another key element of Kao's approach to sustainability is to reduce consumer product packaging through innovations to our products themselves. For example, by developing the world's first super-concentrated liquid detergent, we were able to make our products more compact and significantly reduce the amount of plastic used in the product bottles.
Will Kao's sustainability messages be tailored to the U.S. market? If so, how?
Sawada: Yes, because lifestyles and consumer needs differ from region to region, culture to culture. Although the guidelines under which we pursue sustainability are consistent across the Kao Group, customer and societal needs differ from market to market, and we tailor our activities to reflect these differences.
On the environmental front, for instance, in the U.S. we have now converted more than 90% of our paperboard sourcing to material certified by the SFI (Sustainable Forestry Initiative).
We also plan to commence a partnership with How2Recycle with the aim of placing recycling labels on product packaging that customers will find easy to understand.
Our efforts also go into corrugated boxes for product cases, which will result in 30% fewer trucks required for product distribution. The new corrugated packaging is made of 100% recycled material.
The empowerment of women is also a key theme for Kao. Together with our partner, the Global Shea Alliance, we support the independence and empowerment of African women involved in the harvesting of shea butter by sourcing shea butter as the hero ingredient in our Jergens lotion, a brand that has the No. 1 market share in the hand and body lotion category in the U.S.
Please explain Kao's RecyCreation initiative. Will Kao bring the RecyCreation initiative to the United States?
Sawada: Kao's RecyCreation initiative [see image above] offers a way for Kao to team up with consumers and local governments to recycle the plastic film used in refill packs in Japan, and have fun creating new value from the recycled films. The initiative is designed to raise consumer awareness of the environment and the value of recycling to promote consumer behavioral change, which is the key to sustainability.
By partnering with local governments, Kao is also creating opportunities to promote the development of social infrastructure required to eliminate waste. We are still in the pilot phase, working with a few local governments within Japan. One example is a joint pilot program with the city of Kamakura, near Tokyo, where citizens were encouraged to deposit used refill pouches into designated boxes, and the pouches were converted into blocks that helped to create a symbol of civic pride—the front of a life-sized model of the much-loved local train. The model is on display in front of city hall to showcase the initiative.
Through this program, Kao aims to work with local communities to build programs to upcycle refill-pack materials to create a range of useful items for the community. While it is conceivable we will take this initiative overseas if refill packs gain traction, the initiative is currently limited to Japan.
What kinds of consumer-goods packaging innovations has Kao introduced recently, and what is in the pipeline?
Sawada: A recent packaging innovation is our Smart Holder, a system that enables these film-based refills to be used as the primary product package [see photo above].
And we continue to tackle new challenges: We are working on the development of a single-material, film-based primary-package bottle and innovations aimed at ease of recycling and further reduction in plastic use.
Does Kao have any plans for special packaging for ecommerce sales?
Sawada: No, not for the moment. However, the Smart Holder that I mentioned previously is sold primarily through ecommerce channels and has gained the support of young consumers.
We are not developing packaging specifically for ecommerce, but we do want to take on new challenges ahead, which could include products for advance sale on, or primarily for, ecommerce channels, as appropriate for the target audience.
Read original piece from Packaging Digest here.