OVERVIEW
The Chief Marketing Officer (CMO) Council's Brand Inspiration Center is dedicated to thought leadership and peer-level discussion around the go-to-market and marketing supply chain processes. While go-to-market is a business-critical, highly complex, and carefully sequenced process for global brands today, there can be multiple points of disruption, distress and deficiency in this multi-functional model, which is essential to value creation and competitive advantage for any consumer or business marketer. The Brand Inspiration Center aims to identify inefficiencies in these processes based on research and conversations with executives around key areas of go-to-market proficiency, including:
Product and packaging innovation
Creative relevance and resonance
Marketing production effectiveness
Supply chain efficiency and accountability
Demand chain/channel performance
Omni-channel execution consistency
Sponsors
The Association for Print Technologies (formerly known as NPES) is a purpose-driven organization dedicated to supporting the entire commercial printing value chain. We believe in helping our members maximize alignment with their value chain partners to be more effective and competitive. Printing has been vital to communication for decades, and today, the digital culture has heightened our industry's complexity and reframed its relevance. APT's signature event—PRINT®—answers the call by bringing the boldest and brightest innovators, influencers and newest technology together to create connections that showcase and advance our industry. For complete information about the association, its programs and its member companies, call (703) 264-7200 or visit www.PrintTechnologies.org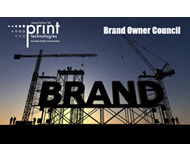 APTech provides the forum for brand owners to meet and discuss solutions to problems and issues of concern in the packaging industry. APTech has a member base that participates in the development of national and international standards. From this base we call on the industry experts who write the standards and develop the tools necessary for common printing workflows; these experts often join the discussion to offer their expertise to brand owners. With the advent of digital printing and other changes in our industry the supply chain environment will change rapidly and, while exciting, without a collective group getting information into the right hands it could be chaotic. One of the objectives is to develop a clear and concise synopsis of standards group activities that will be of value to brand owners.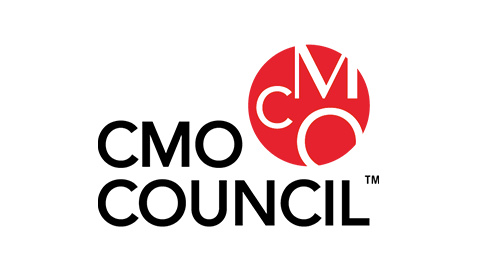 The Chief Marketing Officer (CMO) Council is the only global network of executives specifically dedicated to high-level knowledge exchange, thought leadership and personal relationship building among senior corporate marketing leaders and brand decision-makers. The CMO Council's 15,000+ members control more than $500 billion in aggregated annual marketing expenditures and run complex, distributed marketing and sales operations worldwide. In total, the CMO Council and its strategic interest communities include more than 45,000 global executives in more than 110 countries covering multiple industries, segments and markets. Regional chapters and advisory boards are active in the Americas, Europe, Asia-Pacific, Middle East, India and Africa. The Council also operates numerous special interest networks, representing deep-dives into specific areas of interest or study. https://www.cmocouncil.org