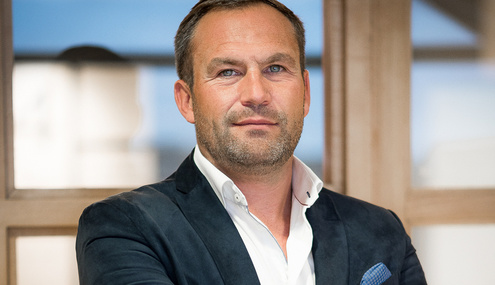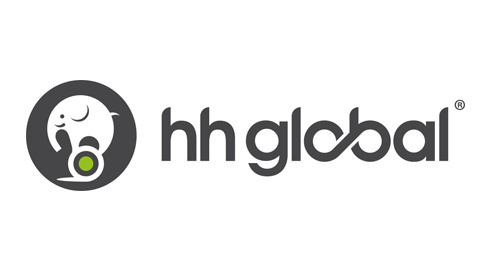 Lee Humprheys
CEO of Creative Production Services, HH Global
Why do brands need to do a better job of tailoring creative strategies to regional markets?
I have found that CMOs often have no control over the output in other regions around the world. Many times, when I talk to new clients and start looking at their brand and how they're portrayed in different regions, there are major inconsistencies around their brands, whether it's the design, adaptation, localization or even the execution.
The process needs to start with alignment within their businesses. Our clients that execute really well globally have a strong mandate within their own marketing teams while others may have less focus and alignment, and this leads to marketing teams pulling in different directions. Collaboration on the front end is so important in order to get the most value out of your adaptation efforts and to understand what works well and what doesn't regionally. Planning is also key. Anyone can translate and execute a piece, but I think the thought pattern behind it is more important than anything, to ensure a well excuted campaign.
What are the challenges when it comes to tailoring content while also maintaining a global, cohesive brand?
It's a balance. I think the core brand always needs to be represented because it represents how people view their business every day, but there are ways to incorporate local adaptations for certain regions. The U.S. and the U.K. are fairly similar, but when you look into markets in EMEA or Asia-Pacific, you always need to have a different approach to how the brands are positioned in terms of skin tone and even religious beliefs. I think it's important that—no matter what is executed—the core values of the brand are consistent in terms of the logo, substrate, colors, etc. If you're inconsistent, you're devaluing what you've created and, therefore, the brand.
When it comes to content, some messaging resonates well in North America, but not in other regions around the world. This can even vary within the U.S. from one state to the next. Different terminology and how things are viewed culturally can also devalue any form of advertisement, so the messaging is important regionally as well. Therefore, it's critical to have a partner that really understands the localization needs around the world. Large agency groups have that capability, but they're generally an amalgamation of lots of smaller agencies, and they struggle to coordinate their own businesses. With HH Global, every person who works on a creative production piece on behalf of our clients is part of our global creative production team and connected via our technologies and tools, and we really submerge ourselves in the brand. We see ourselves as an extension of the client, and we won't release anything to market unless we are 100-percent happy with it.
Cost is also a challenge. For large brands working with the above-the-line agencies, regional adaptation is a costly part of executing any brand. We have people on the ground in each region of the world, so we already have embedded costs and the ability to provide much lower rates than large creative agencies. We also guarantee that the messaging is done right the first time, and we have the capabilities and knowledge of what's needed in the local markets, so our clients get the benefit of working with a consistent rate around the world for their localized work.
Can you provide an example of how you have helped a brand to tailor their content strategy and the results that followed?
We started working with Google around eight years ago in London, and we've helped them build a global acquisition mailing strategy. We have since expanded our teams, and we have more than 40 staff members located across all three major regions—the Americas, EMEA and Asia-Pacific—and we're embedded within their marketing teams. We have on-site marketing resources and studios where we take content from the U.S., test it in the U.S., and push it into Europe & APAC to be adapted, translated, localized, produced and distributed within each of the markets around the world. We now are able to support Google to drive a stronger return on investment for them around their direct mail and acquisition mailing channels, and we've been able to look at how we can drive further enhancements and utilize more data-driven content. When we first started eight years ago, it was about mass volume and mass mailings, which have since become less impactful in the market, so we have shifted to a much more data-driven approach, and using the right creative in each region has helped Google get the best response rates possible, increase acquisitions and retain existing customers.
This starts with getting access to quality data, which is always hard to come by, so we help to cleanse the data, break it down and segment it by region, and then understand which creative and which production pieces are going to work best in each of the regions. We work with them to look at prior campaigns and determine which pieces achieved the best ROI. We go through a lot of different planning ideas around the data and the different formats before we actually execute something. We also generally perform pilot campaigns in each of the regions before we move forward with a broader mailing, and we then we assess the pilot performance in order to then run an optimized campaign at scale. All responses are then measured to generate the ROI.
We also work with Google retail, and we have individuals embedded within the retail marketing teams. They leverage our expertise in new regions to ensure quality and consistency where they don't have enough resources to control local production at scale. Designs coming from the U.S. need to be executed properly within the region, which demonstrates our value not only in the print and marcom space, but also in the retail space.
As you've moved into the retail space, what are the changes that you've seen in terms of how companies are doing business today versus when you started, and how has that shifted your business model?
Multi-channel marketing has changed our business model. I joined the business 15 years ago as an account manager, and 100 percent of our revenue was from print. Our business has had to evolve because clients want more value for their marketing budgets and better advice. Our contracts have also evolved. We've been able to show great savings and offer globalization to clients in the print production space, but they're pushing us hard in terms of what else can we drive and how else can we deliver savings, improvements, better control and brand consistency. As a result, we've been able to grow with our clients, and our service line capability now includes more upstream services, such as data management and creative production. We also have very strong marketing technology in place, which helps us to knit the process together. We give clients control and visibility around everything that they touch within our business, and we give them great management information on the back end. In the past, they would have multiple suppliers in the production and the creative space, but consolidating everything enables them to tie everything together and get much more visibility of their spend and marketing planning and management information.
What companies or industries are truly optimizing digital versus print and utilizing their retail space versus their online space in the best ways possible?
In terms of consistency and brand ownership, I think Apple is probably the market leader. Wherever you go around the world, you can walk into their stores or look at their products or advertising, and it's always on message & consistent. We work with Tommy Hilfiger helping them design their visual merchandizing within store and ensure that their stores are consistent across EMEA. We also make sure that everything we produce is replicated well within their digital environment and screen media. Many businesses have implemented screen media, especially within the retail space, but the content is not managed very well. How many times have you walked into a store and seen a blank screen? That's where we come into our own in terms of pushing content to multiple channels and devices. We don't want to be the hardware installer, but we want to be the content manager and execution partner in terms of pushing that content toward whatever output the client wants. We also push to tablets, so if a store doesn't need a printed version, we can push the same artwork files to their tablets and update and improve time to market. HP has also worked with us to build really strong tools and workflows for print-on-demand solutions and brand asset management tools. They've been very strong in terms of how they rationalize their print and move toward more print-on-demand using HP Indigo printers.
Most agencies and companies tend to have strengths on either the marketing side or the technology side, but it is rare to find one that specializes in both ends of the spectrum. How do you combine technological capabilities with marketing and cultural capabilities to achieve success with large global brands?
It has been a journey for us over the last 25 years. The globalization of our own business and the long relationships we've established with our clients have been big factors in our success. Most of our client relationships range from three to 10 years, so we have great pedigrees of growing with our clients and understanding their needs while expanding gradually. With Google, we've had an eight-year growth pattern in terms of moving into a new service line and expanding globally, so we really have to understand their brand. Our clients sometimes say that we understand their brand better than they do, and that is our responsibility in terms of making sure that we are consistent and understand how they need to execute. As we've grown and as our service lines have changed, there is a blend of what resources and capabilities we need within each of our studios. We have strong capabilities in all of our regions, and that has enabled us to invest in highly skilled individuals across all disciplines. In addition, everything is linked together with our HHub technology, which gives us great visibility in terms of what resources are available. This enables us to offer clients offshore capabilities as well.