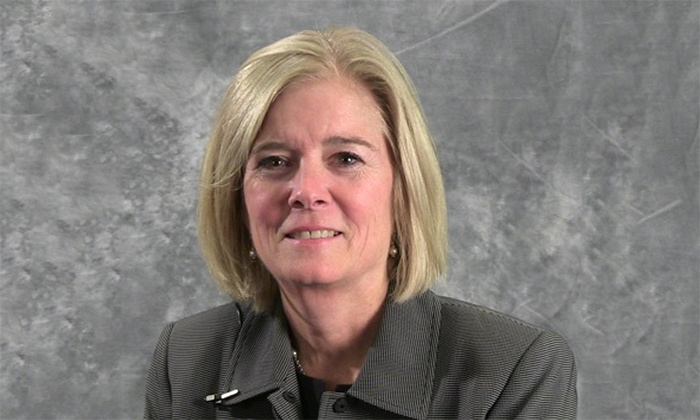 Jacqueline Hudmon
Senior Vice President of Business Development, Komori America Corporation
When it comes to how well Komori's customers orchestrate the go-to-market process, Hudmon explains that due to the competitive nature of the commercial print market, customers often get caught up in a pricing battle, so print becomes a commodity rather than a value-added product that can drive better response rates.
"Our industry, primarily the commercial market, is rapidly diminishing due to consolidation or companies just shutting their doors," she explains. "To remain competitive, printers must do one of two things to survive: 1) provide greater efficiency in the manufacturing process, which requires a consistent investment in technology, and/or 2) add value to the printed product. The first method allows a printer to win the battle in a commoditized market, and the second allows the printer to maintain and increase their pricing."
Komori creates products and services that add value to printed pieces, particularly as it relates to direct mail and direct marketing. The company offers a number of options that can drastically improve the value of print—including special coatings, laser die-cutting and curing—which Hudmon says have the potential to drastically improve response rates and raise the bar.
"I think print has been a bit overlooked because it is considered to be old technology, but print plays a powerful role in the success of integrated marketing campaigns," she explains. "It really comes down to investment. Many printers are paralyzed because they don't know what to do next. I've heard many of our customers verbalize that the next decision is very important to them because it can either propel their business forward or put them out of business. They want to take the next step, but they don't know what they're stepping into, so there's a lot of uneasiness when it comes to making the kind of investments they need to make in order to have a bigger impact on the supply chain."
To help build their clients' confidence in the value of their offerings as it relates to print, Komori has a Vision 2020 value proposition in place that focuses on building a pathway to the year 2020 and guiding clients to the best decision for their businesses based on where their business is today, where they want to take it and who their customers will be.
"We want our customers to know they're not alone in making this decision, and we want to help them take the steps that are right for their business—not because the competitor down the street did it," she says. "Sadly, it tends to be a domino effect. We don't want or customers to make decisions based on a hunch; we want them to make an informed decisions that will allow them to grow their business."