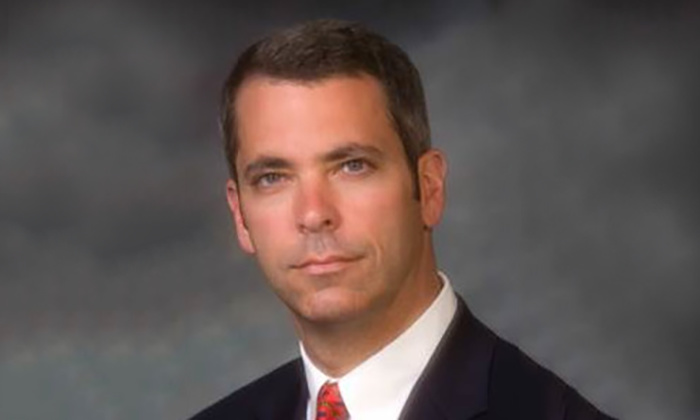 Francis McMahon
Senior Vice President of Marketing and Operations, Canon Solutions America
When it comes or orchestrating the go-to-market process, McMahon believes that there is great opportunity for PSPs to generate interest in today's competitive printing industry. He shares that direct mail and transactional companies like banks and insurance companies have been very progressive in this area, and commercial printers are just now taking the leap into an omni-channel approach to define the value they can drive for print customers.
"When it comes to all segments of printing, there are several printers who have taken a leadership position by orchestrating their go-to-market process, but we are now seeing that the other segments are gaining to achieve an omni-channel approach," he explains. "I think there's a great opportunity for us to better educate and train them on how to effectively do this because it is a strength for us as a company. Simply put, we take this approach ourselves as we are aggressively using many forms of communication to either initiate or advance sales cycles."
Another area of opportunity that McMahon notes lies in customers' ability to promote themselves. While many of them have a number of successes, he explains that they aren't always quick to promote those successes and communicate why other potential partners may want to work with them. Different changes that are occurring globally are also proving to be a challenge for the supply chain.
"Companies are evolving very quickly, and this is a huge time of change in our world that is being enabled by technology," he says. "Companies really need to be thinking about how to manage that change and their communications process in order to understand what the long-term goal is and how they can get there."
McMahon says that Canon works with a couple of agencies who are very adept in their understanding of all of the company's products and services, as well as helping them develop a sound value proposition that continues to evolve along with the company. Their partnerships have also helped to establish long-term relationships with their customers by bringing them closer together.
"We evaluate our value proposition on an annual basis, and our agency partners really understand our markets and the customers we're going after, so they are skilled in helping us adapt our messaging as needed to remain relevant," he says. "By bringing us closer to our customers, they are helping our sales force do a better job with outbound marketing and tying everything together effectively through different channels."
Canon's products and services are invaluable as it relates to supply chain performance because they not only offer the digital presses that create customized printed materials and the software that powers them, but also education on how to deploy a go-to-market strategy for the markets they serve. Every piece of paper that is produced is unique and can be tailored down to the individual customer, which is key is today's world, where personalization is key.
"When you look at the omni-channel mix, all of the different channels need to link together, and our services do just that," he explains. "I can print a piece of paper with augmented reality built inside of it so that someone can scan that printed piece, watch a video that has been embedded, and then link back to a website. At that point, companies can identify the person, pass their information along to the sales team and convert them to a qualified lead, so that's a major value factor in what we do."
In addition, Canon enables companies to differentiate themselves from competitors through innovative packaging design that is customized and relevant to consumers based on location.
"During football season, I might walk into a grocery store in South Florida and find unique packaging that promotes the Miami Dolphins whereas in Tampa, it might promote the Tampa Bay Buccaneers," he says. "This is a great example of what our technology can do to allow real personalization and help drive sales of very specific brands. Through customization, we can help brand marketers be as creative as they want to be, and there is really no limit. We can create any message, and literally every single piece of paper can be completely unique and pertinent to the end user."
While Canon's capabilities are best in class, sometimes brand marketers need to stay on top of industry trends and analysis routinely. As a means to assist with the educational ramp, Canon offers in-house consulting opportunities as well as the sponsorship of think—Canon's Independent Inkjet User Community. Either offering can deliver the type of networking and education that separates one company from another.
"We have several customers who truly want a partnership, and they want to hear our ideas, how we can help and how we can innovate," he says. "More often than not, it's those who are seeking constant improvement and researching the next big idea that rise to the top in our competitive market."