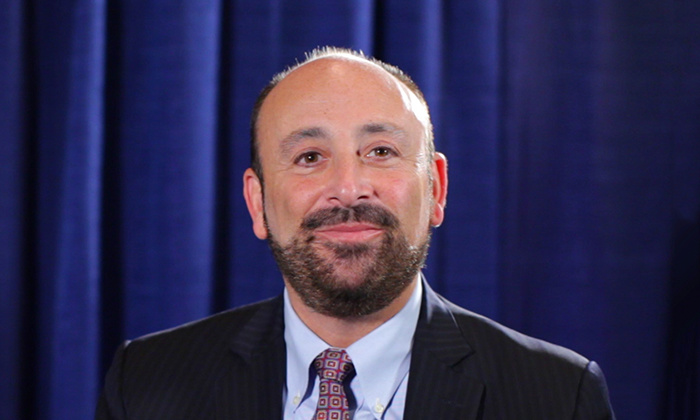 Eric Frank
Senior Vice President of Marketing and Product Management, KBA North America
KBA North America is a 200-year-old company that offers customized solutions that are dedicated to the needs of its clients. By offering these custom solutions—in addition to education, service, support and enhanced training on how to maximize their capabilities—KBA has been able to create unique value for its clients. Eric Frank, Senior Vice President of Marketing and Product Management, explains that there is still a great need for knowledge and education around its services, particularly as it relates to understanding the capabilities and features of the equipment that they sell.
When it comes to orchestrating the go-to-market process, Frank explains that while roughly a third of their clients have a process in place that is accountable, measurable, fluid and can be analyzed, most of them do not. However, KBA offers a number of solutions that attach to their hardware to improve the go-to-market process for its clients.
"The solutions that we have available help to monitor and analyze the technology that our clients purchase and ensure that it is running optimally," he explains. "We also offer maintenance and service programs to help expand their capabilities, in addition to connected equipment so they can better manage and understand their operating efficiency."
Frank emphasizes the need for additional knowledge when it comes to understanding the printing process and the new techniques that are available today. For example, design agencies are not typically as familiar with the process as they should be, so there are ongoing opportunities for KBA to educate them along the way.
"We also see a lot of people who are enamored with digital media, so they don't really see the value of print," he says. "The level of skill and understanding really varies based on the segment we're looking at.
In order to impact supply chain performance, Frank says that KBA conducts a lot of business development and holds meetings to understand where its customers are going and what their goals are in order to determine how their solutions can most effectively benefit them.
"We have a customer who bought a lot of equipment from us, and they had a new CEO come in. The new CEO asked me if I could train his management team and sales force on what their equipment is doing, why and what they were missing," he explains. "On the commercial side, there is an association called Printing Industries of America, which focuses a lot on printers being called marketing service providers, so whether it's for filament, web design or printing, they're being viewed as a communications company, so there is a big component around getting them to understand the value of the ancillary services that they can offer."
KBA demonstrates value for its customers by creating solutions that are dedicated to each individual client, in addition to providing enhanced training, support and service to ensure they are equipped to optimize those solutions.
"If I sell someone a solution and then turn around and sell the exact same thing to someone else, I haven't really been a valuable partner for them," he explains. "We double the training that needs to be done, and we've expanded our portfolio into other printing processes to enable our customers to continue to grow."
In order to do this, Frank says that KBA has acquired multiple companies that specialize in services that coexist with the printing process, which has enabled them to continue offering new products that complement their current offerings and add value for customers.
"Although it's good to be a niche partner and customized printer, we need to balance that by offering a broad range of services," he explains. "We've acquired a company that specializes in flexo-printing, as well as another that does die-cutting and finishing services that complement our current offerings, which makes our services more competitive and creates additional value within our portfolio."